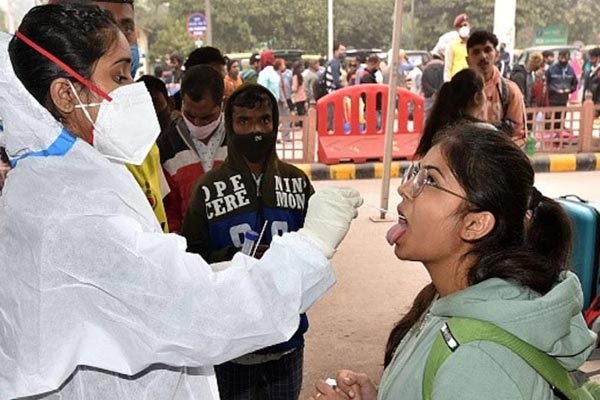 (Image source from: aajtak.in)
Despite a lot of restrictions in the country for international travelers, the new cases of the Omicron variant saw a steady rise in India. A total number of 156 new cases of Omicron are reported in a single day and the total tally of cases increased to 578. This is the highest single-day rise in India for the Omicron variant. The new variant is spread across 19 states and union territories and the entire nation is on high alert. Several states imposed night curfews and Himachal Pradesh, Madhya Pradesh reported the first case of the Omicron variant.
New Delhi overtook Maharastra in Omicron cases and the Union Health Ministry shared the data today. New Delhi (142), Maharashtra (141), Kerala (57), Gujarat (49), Rajasthan (43), Telangana (41), Tamil Nadu (34) and Karnataka (31) are the highest contributors of Omicron variant in India. All the foreign travelers are tested and the samples that are tested positive for coronavirus are sent for genome sequencing. The Union Health Ministry said that 151 among them have recovered from coronavirus. 6531 new cases of coronavirus are reported in India in the last 24 hours in India and 7141 people recovered completely in the last 24 hours. There are 75,841 active cases currently and the recovery rate is 98.40 percent.
By Siva Kumar