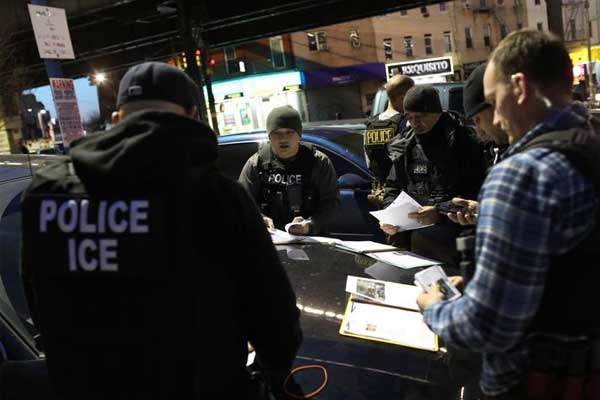 (Image source from: HuffPost)
The United States Immigration and Customs Enforcement (ICE) on Sunday launched raids targeting undocumented migrants across the country, according to the U.S. officials.

President Donald Trump described Sunday's planned action targeting families as a "major operation" covering a handful of major cities, including New York, Los Angeles, Houston, and Chicago.

Trump has over and over called on authorities to do more against illegal immigration and has made it one of his priorities as he steps up his campaign for re-election following year. But many officials in the targeted cities refused to cooperate.

Immigrants and aid workers around the country were on standby for the raids on Sunday, but there were only reports of a small number of small-scale operations in select cities.

New York Mayor Bill de Blasio, who opposed cooperating with ICE, tweeted that the operation was not working as initially planned by the White House.

"Receiving reports of attempted but reportedly unsuccessful ICE enforcement actions in Sunset Park and Harlem," said de Blasio. "Remember: You have rights," he told the people involved.
Receiving reports of attempted but reportedly unsuccessful ICE enforcement actions in Sunset Park and Harlem.@NYCImmigrants and advocates are connecting with residents and distributing resources door to door.

Remember: you have rights. Call 311 and say ActionNYC for help. pic.twitter.com/OZwpxlm30d

— Mayor Bill de Blasio (@NYCMayor) July 13, 2019

ICE's acting director, Matthew Albence, told The Associated Press that the operation "is nothing new."

"We are doing targeted enforcement actions against specific individuals who have had their day in immigration court and have been ordered removed by an immigration judge," he later told broadcaster Fox News when asked for an update.

Trump even retweeted his son, Donald Jr, on Saturday with the words "Does anyone else remember when Democrats used to oppose illegal immigration?" followed by a video of various Democrats, including former presidents Barack Obama and Bill Clinton, speaking of their opposition to the illicit entering of foreigners into the United States.

Trump won the 2016 presidential election on a hard-line platform to try to cope with irregular migration. He has since enacted several arguable anti-immigration policies, including a so-called Muslim travel ban.

Protests Across Cities Against ICE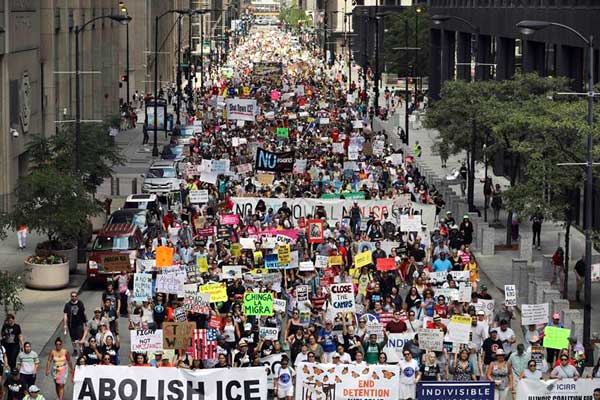 (Image source from: The Indian Express)

On Friday, crowds rallied from New York to Colorado to California to express disapproval to the proposed mass police investigation and detention of undocumented immigrants.

Rallies were held in several cities on Saturday, including San Francisco and Chicago.

By Sowmya Sangam