2019 National Cherry Blossom Festival: Washington, D.C. Dresses in Delightful Yoshino Cherry Blooms
April 04, 2019 16:34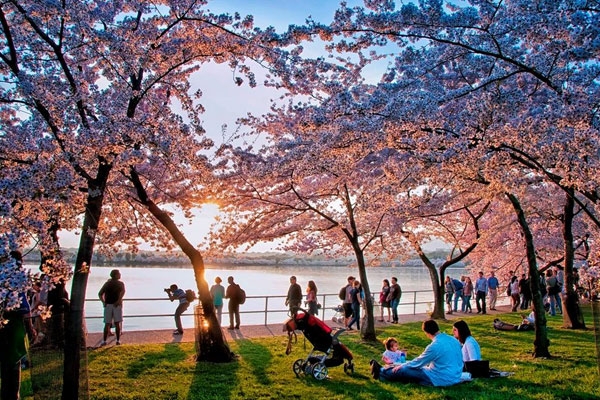 (Image source from: The Maxwell)
Cherry blossoms have laid a beautiful pink carpet in Washington, D.C. Every Spring, the capital dresses in pink and white Yoshino Cherries attracting visitors from across the country.

The 2019 National Cherry Blossom Festival which has been arranged during the prime blooming season will be held from March 20 to April 14.

Those planning to visit should advisably plan their trip around April 4 as it is said to be the average peak bloom date.

The National Mall and Memorial Parks division of the National Park Service tweeted saying that the cherry blossoms reached peak bloom on April 1.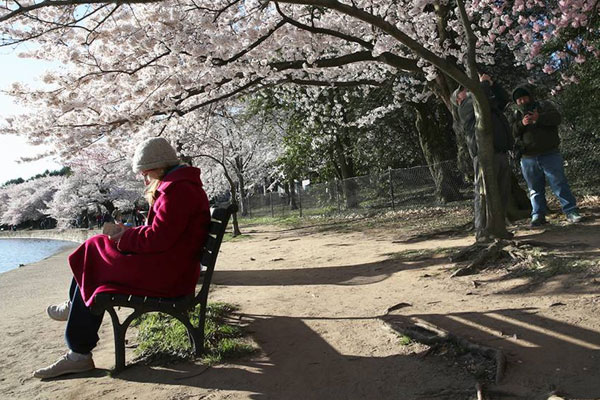 (Image source from: LatestLY)

The tweet reads, "Based on the current conditions and forecast, you can expect to see the trees in blossom for the next seven to 10 days." In a blog post, NPS also said that forecasting peak bloom is almost impossible more than 10 days in advance. The average bloom date has been April 4, since 1921, when the trees were gifted from Japan to the United States.
It's no April Fool - the cherry blossoms have reached peak bloom! Based on the current conditions and forecast, you can expect to see the trees in blossom for the next seven to 10 days. #CherryBlossomDC pic.twitter.com/3PtFhsE0f3

— National Mall NPS (@NationalMallNPS) April 1, 2019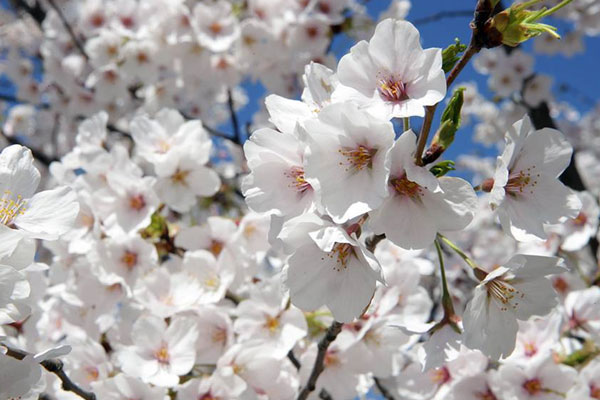 (Image source from: LatestLY)

One can experience the best blossoms from Tidal Basin and along the shoreline of East Potomac Park. And those looking to photograph the dreamy sequence, Jefferson Memorial, Franklin Delano Roosevelt Memorial and the Martin Luther King, Jr. Memorial will be the best.

Small clusters of cherry trees can also be found along the National Mall and around the Washington Monument. Some can also be found at Jefferson Memorial, Franklin Delano Roosevelt Memorial, and the Martin Luther King Jr Memorial. While the places will be crowded throughout the day, early morning or evening would be the least buy time to visit.

By Sowmya Sangam