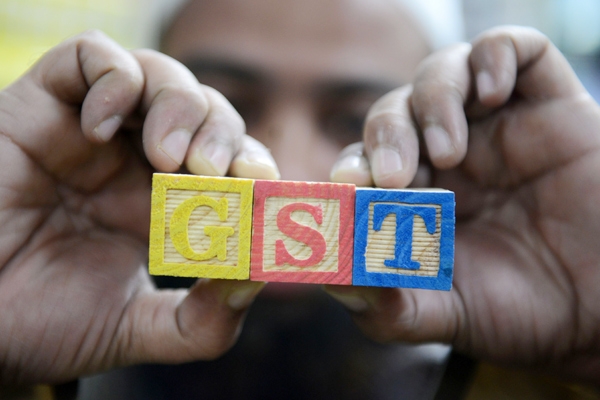 India is all set to embrace its biggest tax reform ever, as the 'Goods and Services Tax' (GST) goes into effect from midnight with a star-stubbed session in Parliament's Center Hall.
The new tax order is expected to rewrite the rules of business while reducing the burden of the common man.
GST is billed to integrate India into a common market, bigger than the European Union
A gong will be sounded to mark the launch of the GST and President Pranab Mukherjee, Prime Minister Narendra Modi and Finance Minister Arun Jaitley will address lawmakers and other dignitaries invited. While opposition party leaders have decided to boycott the event, including the Congress. Congress has compared the grand scale midnight session with Jawaharlal Nehru's 'Tryst With Density' speech over.
Bollywood actor Amitabh Bachan, singer Lata Mangeshkar and prominent businessman Ratan Tata are among those expected in attendance. Former Prime Ministers Manmohan Singh and HD Deva Gowda too have been invited.
No one should forget that credit for GST goes to all. We have spoken to all parties and the law draft was made unanimously. If someone finds some fault then changes can be made later. We are expecting all parties to join us tonight: HRD Minister Prakash Javadekar.
The GST Bill was originally piloted by President Pranab Mukherjee when he was the Finance Minister under the UPA regime. The GST brings the central and state government together.
The GST Council has met 17 times to trash out how the tax will work, the launch of GST had been in the works for over a decade and was to be originally launched from Vigyan Bhawan. But the historical center was thought to be a better choice.
GST has been dubbed as the most significant economic reform since BJP government came to power in 2014 and is expected to add as much as 2% points to the GDP growth rate.
Cabinet Approves the Privatization of Air India
AMandeep