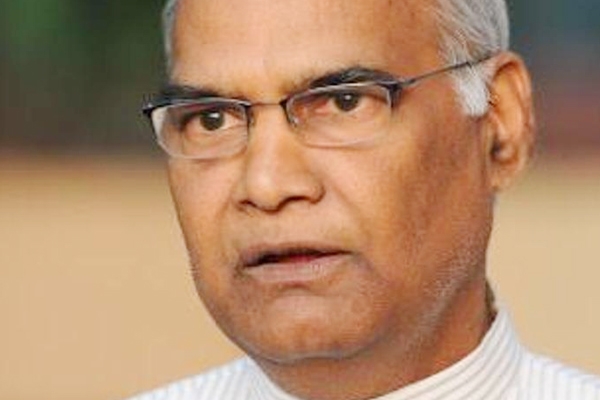 The ruling Bharatiya Janata Party today proposed the name of Bihar Governor, Ramnath Kovind as their candidate for the upcoming Presidential election, which are going to be held next month.
The name came as a surprise to many, as the party's parliamentary board met today to discuss the names for the Presidential election. PM Narendra Modi chaired the meeting with Party president Amit Shah, and Union Ministers Rajnath Singh, Arun Jaitley, Venkaiah Naidu, Sushma Swaraj Nitin Gadkari were among those in attendance.
Earlier, the BJP constituted a 3 member team to pick a candidate for the election. Venkaiah Naidu and Rajnath Singh recently met opposition leaders to discuss the suitable candidates for the elections.
The party also consulted with their ally at the Center, Shiv Sena, who suggested RRS chief Mohan Bhagwat's name as their primary candidate, as he declined, Shiva Sena again suggested prominent agriculturalist MS Viswanathan, but he has not given his consent.
Other opposition parties were noncommittal on electing a candidate, however, they ruled out support for a candidate with a Hindutva background, the broad consensus among the oppositions is that the Presidential candidate must have a strong liberal and secular credentials.
Meanwhile, BJP leaders were called to New Delhi to act as signatories for the nomination papers.
To back a candidate eligible to stand in the Presidential election, a total number of 50 nominators and 50 seconders are required.
The election hinges on the opposition parties decision to field their own candidate if they do not compel the ruling BJP parties decision. However, the ruling government at the center has the required numbers to see that its candidate win the election.
India and Russia signed nuclear power deal
AMandeep