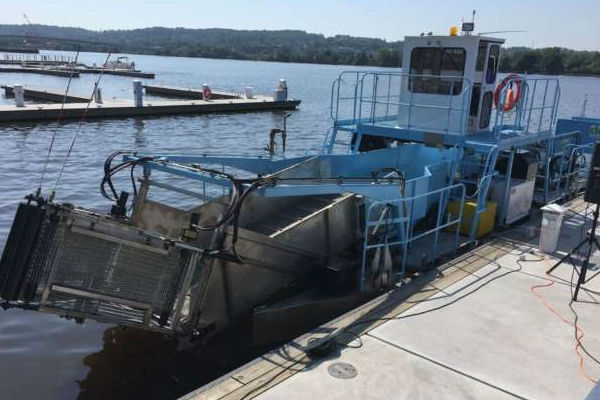 The District of Columbia have commissioned new skimmer boats to clean up the rivers in the region. Th boats are big, and the arms are huge metal mesh panels. Its main object is to takeout every pop can, bottle, castoff plastic, tree or refrigerator that is floating or Potomac rivers.
The chairman of the D.C. Department of Energy & Environment, Tommy Wells said: "After major storms, anything can be washed down into the river."
He was the one of the first to take a ride on the new skimmer boat.
DC Water CEO & General Manager George Hawkins said: "Two boats that will be removing 300 to 500 tons of debris that we don't want in the river."
Both men were among several people, who attended a christening event for the two boats, which got their names thanks to more than 100 suggestions from area residents — mostly children.
"These two new boats are Flotsam and Jetsam," announced Hawkins.
The winning names came from ideas submitted via social media, and then the top three names went to a public vote. DC Water says Flotsam and Jetsam easily beat the other nominees.
Costing just under $1 million for the pair, Flotsam and Jetsam were built in Wisconsin. Each is 50 feet long, 13 feet wide and weighs 13 tons. Each features an aluminum cab, with seating for both a captain and one passenger.
DC Water says it pioneered cleaning with a skimmer boat about 25 years ago, and the process is most valuable after a big rainstorm washes all kinds of debris into the rivers.
"Trees, refrigerators — just about anything can come down. These [boats] are big and hearty, and they can lift just about anything," said Wells.
AMandeep