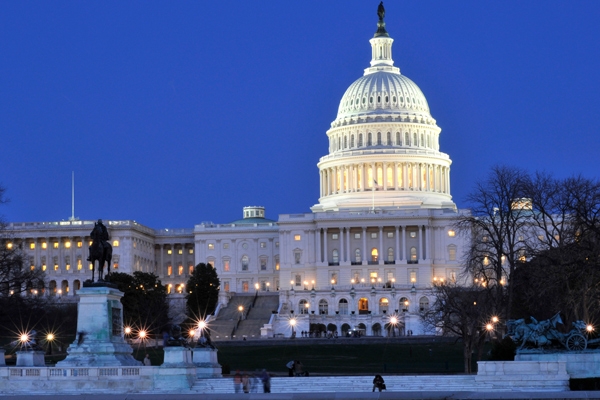 A North Korean website has uploaded a propaganda video showing a U.S. aircraft carrier and Washington, D.C. targeted with cross hairs and then exploding in balls of fire.
The enemy to be destroyed is in our sights… We will show you what a strong country that leads the world in nuclear and missile technology is capable of," the video caption declares.
The video also shows the footage of military exercise of North Korea and missile launches. The final moments of the video shows a nuclear ICBM (Intercontinental Ballistic Missile) attack on Washington D.C.
According to sources, North Korea is not yet believed to possess ICBMs that can target the United States mainland, but Admiral Harry Harris of the U.S. Pacific Command, told the House Armed Services Committee that more missile interceptors are urgently required in Hawaii.
"The crisis on the Korean peninsula is real – the worst I've seen," said Harris.
South Korean media said that the video was uploaded on the North Korean website Meari on Thursday, the day after the entire United States Senate traveled to the White House for a briefing on the North Korean situation.
-Mr. Kim continues to appear in public, most recently at a pig farm last weekend. South Koreans are not flooding supermarkets to stock up on food. There is no talk of evacuating cities and no sign the United States is deploying additional forces to South Korea. Nor is the American Embassy in Seoul advising diplomats' families to leave the country.
-All those things happened in the spring of 1994, when President Bill Clinton was considering a pre-emptive strike on a North Korean reactor to prevent the North from extracting plutonium that it could use to make a bomb. That is the closest the United States has come to a military clash with North Korea since the end of the Korean War in 1953.
-"The reality is not as tense as the rhetoric on both sides would lead you to believe," said Joel S. Wit, an expert on North Korea at the Johns Hopkins School of Advanced International Studies.
Meanwhile, D. Cha, the director of Asian studies at Georgetown University, said that North Korea is much closer to developing nuclear tipped ICBMs that it has ever been and could have such weapons in its Arsenal before the end of Donald Trump's first term.
AMandeep