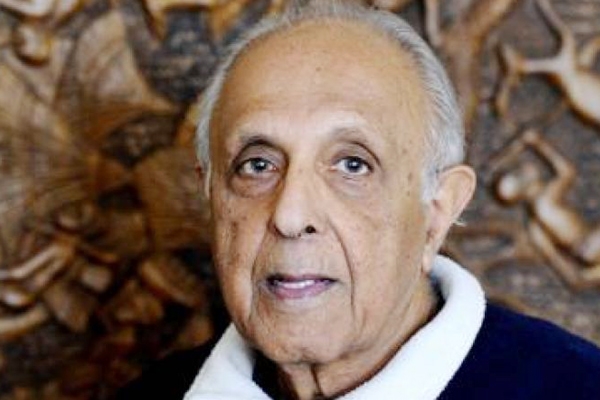 Ahmed Kathrada an Indian-origin South African anti-apartheid activist, who was one of Nelson Mandela's closest aides, passed away on Tuesday at a hospital in Johannesburg at the age of 87. He died after a short illness following brain surgery.
Kathrada was among those activists, who were jailed alongside Mandela in the Rivonia trail in 1964 that drew worldwide attention and highlighted the brutal legal system under the apartheid regime. He spent 26 years and three months in jail, 18 of which were spent on Robben Island
After the end of the apartheid regime, he served as a parliamentary counselor from 1994 to 1999 to President Mandela in the first African National Congress ANC government.
"This is a great loss to the ANC, the broader liberation movement and South Africa as a whole," Neeshan Balton, head of the Ahmed Kathrada Foundation, said in a statement.
"'Kathy' was an inspiration to millions in different parts of the world." His activism against the white-minority apartheid regime started at the age of 17, when he was one of 2,000 "passive resisters" arrested in 1946 for defying laws that discriminated against Indian South Africans.
The African National Congress was banned in 1960, and two years later Kathrada was held under "house arrest".
Later, he went underground to continue the struggle as a member of the ANC's armed wing, Umkhonto we Sizwe (MK).
On July 1963, Kathrada and other senior activists were arrested during a secret meeting at Liliesleaf Farm in Rivonia, a Johannesburg suburb.
At the famous Rivonia trial, eight of the accused were sentenced to life imprisonment with hard labor on Robben Island.
His fellow prisoners included Nelson Mandela, Walter Sisulu and Denis Goldberg. Derek Hanekom, a fellow veteran activist and now a government minister, said that he had lost a "revolutionary mentor and dear friend".
"Comrade Kathy was a gentle, humane and humble soul. He was a determined revolutionary who gave his entire life to the liberation struggle in our country," Hanekom said.
Kathrada was a moral figurehead of the anti-apartheid movement, said fellow Robben Island prisoner Laloo "Isu" Chiba
"He has been my strength in prison, my guide in political life and my pillar of strength in the most difficult moments of my life. Now he is gone," Chiba, 89, said in a statement from the foundation.
Kathrada obtained four university degrees, while he was in prison.
He will be buried, according to the Islamic religious rights.
Few things about Ahmed Kathrada you must know:
i.Born in 1929, the fourth of six children
ii.Joined the Young Communist League aged 12
iii.At 17, part of protests against a discriminatory law
iv.Received suspended sentence in 1952 for organizing anti-apartheid defiance campaign
v.Arrested in 1963 for being part of armed struggle and put on trial alongside Nelson Mandela
vi.Released from prison in 1989
vii.Joined the government as President Mandela's adviser in 1994
AMandeep