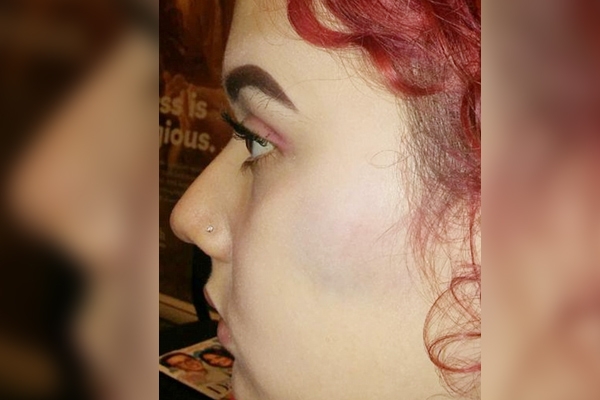 A transgender teen girl was allegedly beaten in the face multiple times at a Washington middle school.
13-year-old Lindsey Smith, has been the victim of ongoing bullying this year at the McLoughlin Middle School in Vancouver, according to a Facebook post by her aunt, Leslie Goodnight.
Goodnight on her Facebook post said that a boy punched her niece in the face several times, causing her nose to bleed.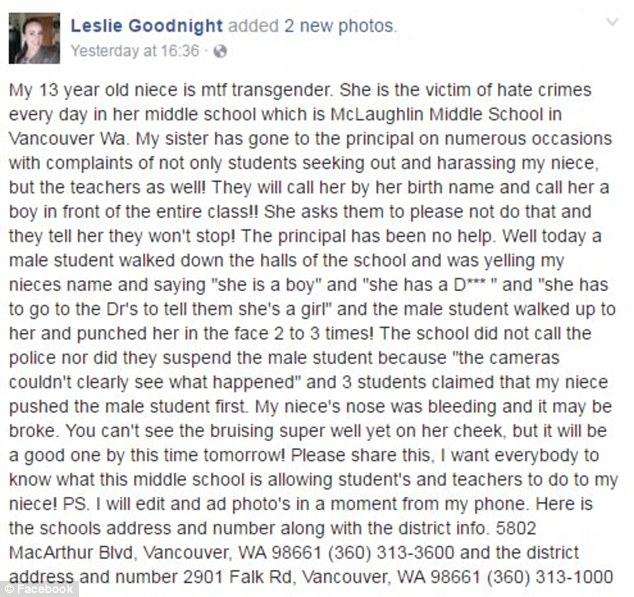 "Today a male student walked down the halls of the school and was yelling my niece's name and saying "she is a boy" and "she has a D***" and "she has to go to the Dr's to tell them she's a girl" and the male student walked up to her and punched her in the face 2 to 3 times!' wrote Goodnight on her Facebook page".
A spokesperson for Vancouver Public Schools, Amanda Richter, said that the school did take "immediate appropriate disciplinary action against the aggressor".
However, the district could not detail the action taken because of student privacy laws.
The School staff had a joint meeting on Thursday to discuss its response, and a letter explaining the incident will be sent to parents.
Goodnight said to local news that her niece was being harassed relentlessly, almost every day since the beginning of last school year and nothing was getting better.
Smith, who is a seventh grader, began the transition from male to female in fifth grade.
According to Washington law, public school should protect LGBT students from discrimination.
Goodnight, now plans to work with Smith's mother to apply for a boundary exemption that would allow her to switch middle schools.
AMandeep