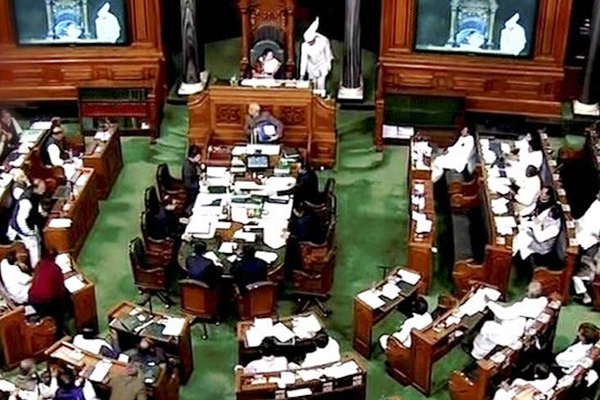 Yesterday (March 14th) Lok Sabha (Lower House) passed the Enemy Property (Amendment and Validation), Bill, 2016. The boll denies the inheritance rights of heirs of individuals, who left India for China and Pakistan.
The process was completed after the Rajya Sabha (Upper House) gave its assent to the long pending legislation this week.
After the claims made by the heir of an erstwhile Raja of Mehmoodabad of Uttar Pradesh, contesting a case in the Supreme Court for ownership of over 900 properties belonging to his father, which were declared property of the enemy and seized by the Indian government following the partition of Pakistan.
Actor Saif Ali Khan may also get affected by the legislation, as someone in the family of her late father Mansoor Ali Khan was said to have settled in Pakistan four decades ago.
Lok Sabha had to introduce a new bill to approve the amendments by the Rajya Sabha on the recommendations of the select committee, which considered the legislation. While N K Premachandran an RSP member moved an amendment, which was turned down.
"The purpose of the bill is to clarify the 1968 Act. Inheritance law will not be applicable on enemy properties. This will put an end to the long pending issue which should have ideally happened in 2010, when the bill was introduced," said home minister Rajnath Singh in his reply to a debate on the bill.
Rajnath Singh denied contention of some MPS that, it was against "natural justice" and "human rights", and stated that the Pakistan government had seized the properties of Indian citizens and said that it was natural that the property of those migrated to Pakistan was not returned.
MP Saugata Roy of Trinamool Congress, Adhir Rajan Choudhary of Congress, Mohd Salim of CPM and J P Yadav of RJD were among others, who spoke on the bill.
Rajnath Singh assured the Lok Sabha that there would be no human rights violations following the amendments, as rights of Indian citizens were not being taken away.
"The law only applies on heirs of enemy property. The tenants of such property will be governed by the Tenancy Act," he said.
Russia invites India in a bid to counter balancing China
AMandeep