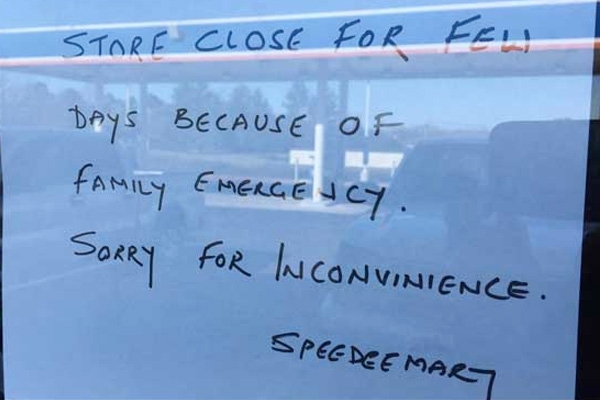 With the nation still in shock from the killing of an Indian techie in the United States last week, another Indian-origin businessman has been shot dead outside his home in South Carolina.
Harnish Patel was shot dead outside his home in Lancaster on Thursday night, barely ten minutes after he closed his shop at 11:24 p.m., according to media reports.
Patel's death comes two days after U.S. President Donald Trump had condemned as "hate and evil" the killing of 32-year-old Srinivas Kuchibhotla, the previous Wednesday in a Kansas bar.
Lancaster's local officials do not believe that Patel's killing was a hate crime as investigations are going on.
"I don't have any reason to believe that this was racially motivated," County Sheriff Barry Faille said on Friday.
In 22nd February Kansas shooting, Srinivas Kuchibhotla was shot dead by a navy veteran screaming, "Get out of my country".
The hate crime was condemned by leaders in both the US and India.
"Last week's shooting in Kansas City, remind us that while we may be a Nation divided on policies, we are a country that stands united in condemning hate and evil in all its forms." Trump said in his State of the Union address to the joint session of the Congress on February 28.
According to reports there was lots of anger in Lancaster over the killing of Patel, who was considered an important member of the community and a kind person who treated his customers as friends and helped law enforcement.
Patel's store was near to the Sheriff's office and deputies frequently visited the store.
People had created an impromptu shrine outside Patel's Speed Mart store by leaving balloons and flowers in his memory, the station said. A sign on the door read, "Store closed for a few days because of a family emergency. Sorry for the inconvenience."
Nicole Jones, a customer to Patel's store said when someone did not have money, Patel gave them food. "I would have no idea who would do this to him as good as he is for everybody," she said.
Keira Baskin an employee of the store said that Patel only wanted the best for his employees and his family.
Kansas City held Peace march for deceased Indian-techie
AMandeep