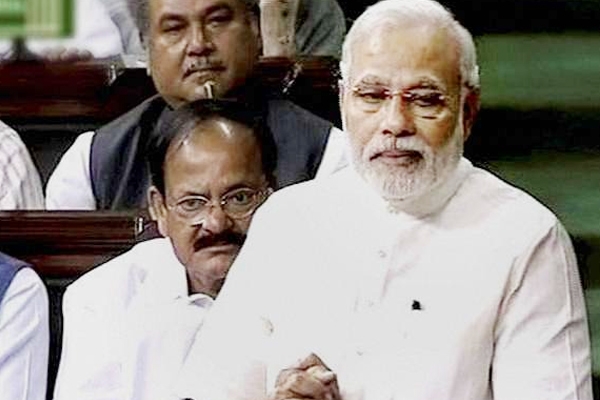 Yesterday in his speech in Lok Sabha Prime Minister Narendra Modi addressed Motion of thanks to President Pranab Mukherjee.
PM Modi also lashed out at the opposition party in his speech and took a major dig at Congress vice president Rahul Gandhi.
The Highlights of PM Modi's Lok Sabha speech
Prime Minister said that the fight against corruption and black money is not a political fight. The fight is not single to any particular party.
Highlights from today's speech in Rajya Sabha:
1. Corruption has adversely impacted the aspirations of the poor and the middle class.
2. Honest people will not be empowered as long as there is no strict action against the corrupt and dishonest.
3. We will have to be tough on those who are cheating the system. When we do that, the hands of the poor will be strengthened.
4. More than 700 Maoists surrendered after demonetization, which was a first. Day by day, this number is increasing. Should not this make us happy?
5. A horizontal divide has emerged in the country. By this, I mean there's a vast difference in the mood of the public and that of politicians.
6. For the first time, the government and the people were of the same opinion.
7. You quote foreign economists, I can quote 10 of them on the fact that such an action hasn't never been taken before. What India did will be a case study for economists worldwide.
8. Black money, terrorism, counterfeit currency had invaded our daily lives. Today, India is working to correct these wrongs that entered our society.
AMandeep