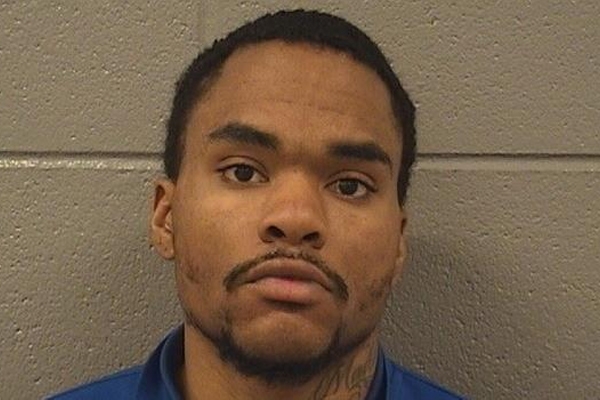 According to court records a man pleaded guilty on Tuesday (February 7th)  for shooting his ex-girl friend, her mother and an off-duty Chicago police officer.
Anthoney Gates 30-year-old was sentenced by Cook County's Judge Dennis Porter to 37 years in prison, for shooting his ex-girlfriend who was 21 at that time and police officer, who was 49-year-old at that time.
On November 11 2014, Gate arrived at his girlfriend's home in the 2200 block of East 68th Street, "upset because he felt that he was not able to see his 2-year-old son as much as he wanted."
The prosecutor said that Gates was also "agitated" because he felt that his ex-girlfriend was seeing some other man.
The off-duty officer and her daughter pulled up to the home at about 9:50 p.m. to hand over the boy to Gates for visitation, prosecutors said.
Gates confronted his ex-girlfriend, then went back to his car to bring out a 9 mm handgun as his son ran towards him.
The boy was not harmed, but Gates fired at least 10 times at his ex-girlfriend's mother, who was sitting behind the wheel of her own car.
The officer got out of the car and collapsed on the ground as Gates stood over the mother and kept firing, hitting in the face.
Gates then shot at his ex-girlfriend as she was running away, he hit her in the thigh, then ran up to her, grabbed her by the neck and beat her. She still managed to get away and run down the street as Gates scooped up their son, got into a black Chevrolet Impala and drove off, prosecutors said.
Trump again calls out on Chicago violence
AMandeep