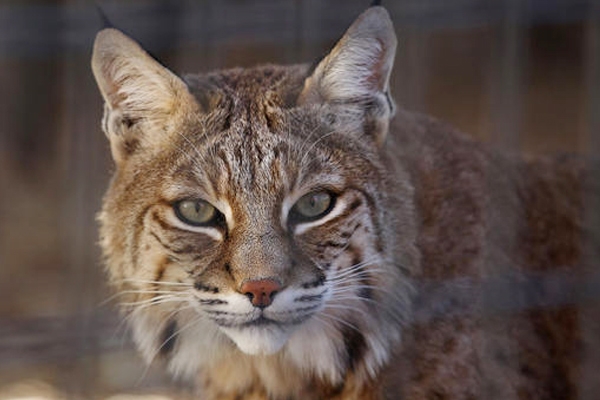 A bobcat which weighted around 25 pounds escaped from the National Zoo on 30th January (Monday) and may have fled into Rock Creek Park, where it could be really difficult to recapture the animal, officials said.
The female cat can be a threat to dogs and cats it is not a danger to the people, but should not be approached the zoo authorities said.
If a person tries to capture the animal, then it could defend itself said Brandie Smith, the zoo's associate director for animal care science. He said not to capture the cat, it could hurt people or probably just cause the animal to run away.
The zoo authorities have asked people, if they see the animal to immediately call 202-633-7362 and report the time and location of the sighting.
The name of the cat is Ollie and was last seen in her enclosure at 7:30 a.m. When zoo keepers returned to deliver breakfast at 10:40 a.m., Ollie was gone.
Zoo alerted "code green after" a search conducted was done and they were not able to fine Ollie
Smith said after a careful examination of the outdoor enclosure it revealed a small hone in the overhead mesh through which the cat may have escaped.
The National Zoo has three bobcats two males and Ollie.
Smith said Ollie was probably attracted to the mesh by a bird or small animal on it.
The officials are trying to lure Ollie back and the authorities said she may return back by herself to her familiar grounds for food and shelter.
The area around Ollie's exhibit are closed because the cat would stay hidden it lots of people are around. She was born in wild, orphaned and came to the National Zoo in 2013 from a facility in Texas, she is 7 years old.
Smith said Bobcats are indigenous to this area "even though no one in recent memory has seen a bobcat in Washington, D.C." " This is part of their historical range. This area is bobcat territory."
He also said that pet owners in the area should not leave their small dogs or cats outside unattended.
The zoo authorities have put delicious food in the Ollie's enclosure as well as traps around it and set up special camera that may spot her.
Bobcat attacks woman scratches 2 others
AMandeep