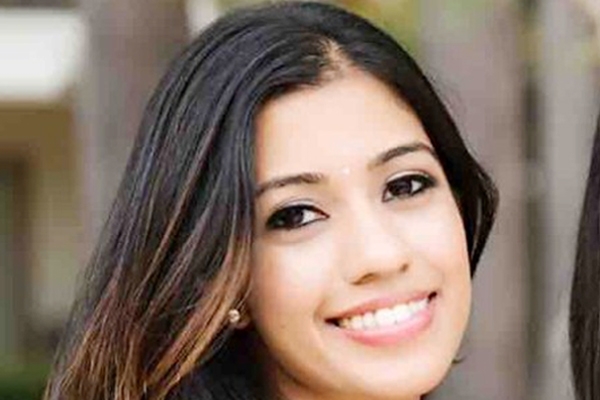 Sixteen South Asian-origin people have made to the Forbes 30 Under 30 list of 600 change-makers in various areas, including business, finance, society, art, science and technology, among others. Of all the South Asians, 87.5 percent had been of Indian origin, according to the Forbes magazine.
Forbes article announced the exclusive list saying, "The 2017 FORBES 30 Under 30 has been the most definitive gathering of today's leading young change-makers and innovators in the U.S. We bring you 30 game changers in 20 industries all under 30 years old, 600 in total who have been challenging the conventional wisdom and rewriting the rules for the next generation of entrepreneurs, entertainers, educators and more. They are passionate and formidable bunch, and for good reason. Their goal is nothing short of breaking the status quo and transforming the world."
List of 600 has names, such as actress Margot Robbie, five time Pro Bowler Von Miller, singer Gallant, Pulitzer Prize-winning journalist Wesley Lowery, vegan chef and "Cupcake Wars" winner Chloe Coscarelli, and social media personalities Kylie Jenner and Tyler Oakley, according to Forbes.
20 categories Art & Style, Consumer Tech, Education, Energy, Enterprise Tech, Finance, Food & Drink, Games, Healthcare, Hollywood & Entertainment, Law & Policy, Manufacturing & Industry, Marketing & Advertising, Media, Music, Retail & E-commerce, Science, Social Entrepreneurs, Sports and Venture Capital.
30 Under 30 2017 By The Numbers as listed by Forbes:
50%+ are founders or cofounders;
57% started their business to solve a problem;
27% want their business to change the world;
75% live or work on the two coasts: 39% on the West Coast; 36% on the East Coast;
1:6 are immigrants from 44 countries;
5 most attended universities: Harvard University, MIT, New York University, Stanford University, University of Pennsylvania;
1 dream mentor (by far): Elon Musk. Others most preferred include Bill Gates, Barack Obama, Sheryl Sandberg;
Nearly half (49%) describe millennials as Innovators. Other most-used definitions: Idealists (23%); Influencers (18%); Inventors (10%);
Nearly half (48%) describe success as achieving your potential, or liking yourself and what you do (also 48%).
Only 4% pursue success for fame and fortune;
35% believe Grit is the most important trait for entrepreneurs; followed by Passion (21%).
South Asians included in the 2017 Forbes 30 Under 30 are:
Anish Abuwala the portfolio Manager, Caxton Associates LP is set to manage his own portfolio focusing on emerging markets as part of a global strategy emphasizing currencies, fixed income and equities at $8 billion hedge fund.
Raja Bobbili , works with four other investment staff to manage one of Wall Street's most concentrated and successful portfolios at over $8 billion hedge fund Abrams Capital. His is specialised in financials, communications and retail.
Nishant Garg, co-founders of Flow Labs has devised a small wireless-enabled sensor that attaches to water pipes and measures the amount of water flowing through them which is ideal for homes and businesses looking for ways to save water and save money.
Anurag Garg is cofounder and CEO of Dattus, an industrial Internet of things company that basically transforms old manufacturing facilities into smarter factories. The company has already raised $1.7 million in seed funding.
Akshay Goyal, the youngest Vice President of Starwood Capital focuses on hotel acquisitions and had helped drive over $7 billion in deals. He has recently helped sell a portfolio of 240 U.S. hotels to China Life for $2 billion.
Neha Gupta, helped to launch The Honest Company and played a role in the sale of Beats by Dre to Apple. Now she has managed to manufacture and supply chain for DAQRI.
Mohammad Islam, Senior Associate, had started his investing career in 2012 at In-Q-Tel, the venture arm of the CIA. He joined DFJ in 2014 and worked with 10 portfolio companies at the firm.
Karan Jani, has been involved in the gravitational wave experiment at LIGO Lab and a part of the team that detected the first gravitational waves.
Mansi Jayakumar. a self-described "tech junkie," heads Y&R's global innovation initiatives across more than 190 offices, including creating Spark Plug, a global innovation incubator program and including projects with Samsung and Dell.
Akshay Khanna, Vice President of Strategy, has led the acquisition and merger of two eSports teams for the Sixers, that manages the team's entrepreneur innovation lab, developed a StubHub-partnered ticketing platform for Sixers games.
Vivek Kopparthi, cofounder, NeoLightre, has developed a phototherapy device that is portable for use at home. The company is also working on a second tool to treat infant hypothermia.
Saswat Panda, Cofounder, LiveLike VR, a consumer Technology wants to make fans sitting at home on the couch feel like they are at the big game. The company has raised $5 million from CAA Ventures, former NBA commissioner David Stern and the NFL.
Dhruv Maheshwari, Research Analyst, Point72 Asset Management, part of new macro multi strategy team at billionaire Steve Cohen's quantitative trading arm, cubist systematic strategies. Former vice president at Goldman Sachs Asset Management, where he was part of a $9 billion quantitative trading group.
Sudhakar Nuti, studied variations in the quality of health care in the United States, and effort that had resulted in multiple publications in the Journal of the American Medical Association. One recent finding: despite the controversy over the quality of care provided by the U.S.Department of Veterans Affairs, there was no measurable difference in quality between the VA and other hospitals.
Aniq Rahman, President of Moat, a profitable SaaS analytics and intelligence company focused on digital advertising founded in 2010 with close to 225 employees.
Arun Sharma, Postdoctoral Fellow, Harvard Medical School, Sharma had worked as an investigator for a grant funded by the Center for the Advancement of Science in Space.  
Anarghya Vardhana, Senior Associate, Maveron, joined Maveron in November 2015 after spending a year at Rothenberg Ventures, where she had launched a VR accelerator and sourced and made seed investments in a dozen startups in the VR/AR space.
Ajay Yadav's startup Roomi is an app which allows users find the right roommate to live with, chat with each other, search for listings, apply for an apartment and pay rent. New York-based Roomi has raised $7 million to date.
By Prakriti Neogi