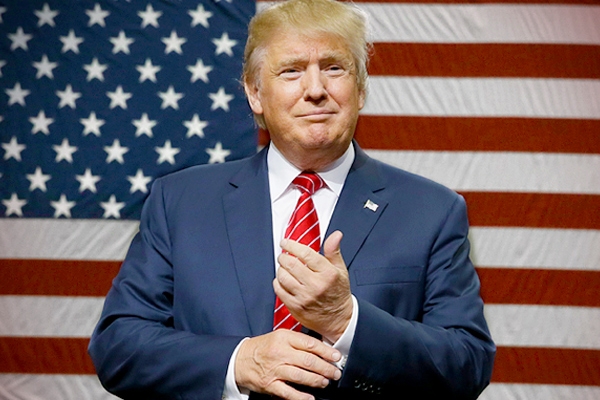 President elect Donald Trump is not even in White house yet, but he is already throwing his weight around.
Donald Trump had shown his superiority on Tuesday in the first congress session of the year, which could turn out to be an awkward or sometimes turbulent relationship with fellow Republicans on Capitol Hill.
A press release disaster threatened to obstruct the first day of the new Congress as House Republicans prepared to move forward with a consideration that would have gutted an independent ethics office. As the controversy became clear by mid morning, Trump threw cold water on the plan and called the ethics watchdog "unfair," but suggested that there were more bigger priorities for lawmakers to handle.
"With all that Congress has to work on, do they really have to make the weakening of the Independent Ethics Watchdog, as unfair as it ... may be, their number one act and priority," Trump said in consecutive tweets. "Focus on tax reform, health care and so many other things of far greater importance!"
Turmoil Overshadows First day of Republican Controlled Congress
But in a sense, it does not matter. The perception quickly jelled in Washington that Trump put himself at the center of the storm and changed the weather. Such actions tend to enhance a President's perceived power, especially in the crucial early months of his administration.
The Grand old party quarrel was not Donald Trump's only win on Tuesday. Ford announced that it would nix a plan to build a factory in Mexico and would spend about $700 million to bring 700 jobs to Michigan, crediting Trump's policies for the move.
Democrats will keep arguing that such involvements pale in comparison to the millions of jobs which were created by President Barack Obama.
But Donald Trump faces the likely impossible challenge of returning US manufacturing jobs from low-wage economies abroad. So in the case of Ford, as with the spat on Capitol Hill, the symbolism and media coverage is far more important than context.
Tuesday's event offered a preview of how Donald Trump will govern. The Twitter president appears unlikely to be content with working congressional back channels and using typical levers of power to get his way.
The day's events also showed that Donald Trump might be newbie in Washington, but he surely knows how to score an easy political win.