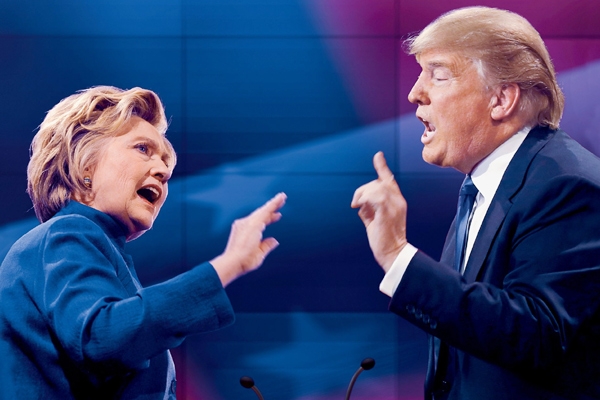 The new United States president should meet Indian Prime Minister Narendra Modi within first 100 days to strongly signal importance of continuing close relations between the both countries, a top US think-tank urged.
The Center for Strategic and International Studies (CSIS) urges in a major report on 'India-US Security Co-operation', that, the upcoming administration to ensure that India signs the foundational agreements, which it believes is important for strengthening the India-US defense relationship.
The absence of such agreements will also make it nearly impossible for the US to provide to India certain advanced sensing, computing and communications technologies that India believes are necessary for its own defense capabilities, it said.
The report said that, "The next administration should work with Australia, India and Japan to establish a quadrilateral security dialogue, led by the US State Department and foreign ministries. The dialogue should focus on issues of common interest across the Pacific and Indian Ocean regions."
Creating a specific opportunity for the US president and Indian Prime Minister to meet in the first 100 days will send a strong signal about the importance of bilateral ties, it said.
The think-tank also urges for establishing a US-India dialogue on the Middle East, modeled on the "East Asia Consults" of the US State Department and India's Ministry of External Affairs.
According to the CSIS, Modi's emergence as a strong leader, just as the US was seeking to consolidate its strategy of re-balance to the Asia Pacific, gave America an opportunity to engage with a rising leader in India, and India an opportunity to reprioritize and rethink its engagement with the world.
Also Read: Obama announces lifting of US sanctions on Myanmar!
Nandini