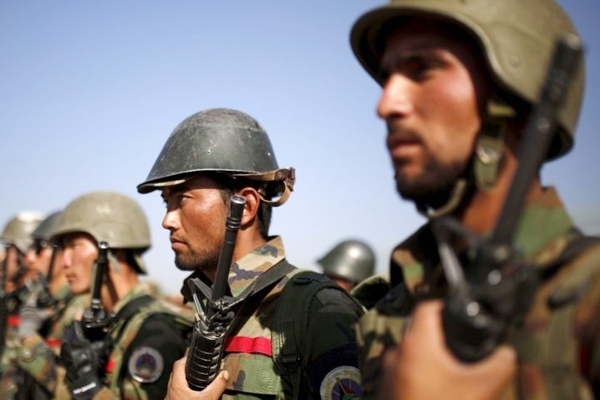 The Pentagon officials said, forty-four Afghan troops visiting the United States for military training have gone missing in less than two years, presumably in an effort to live and work illegally in America.
However, the number of disappearances is relatively small, some 2,200 Afghan troops have received military training in the United States since 2007 the incidents raise questions about security and screening procedures for the programs.
The Reuters reported, Pentagon spokesman Adam Stump said that, "The Defense Department is assessing ways to strengthen eligibility criteria for training in ways that will reduce the likelihood of an individual Afghan willingly absconding from training in the U.S. and going AWOL (absent without leave)."
According to a U.S. defense official, other foreign troops on U.S. military training visits have sometimes run away,  the frequency of Afghan troops going missing was concerning and "out of the ordinary."
Earlier this year Obama shelved plans to cut the U.S. force in Afghanistan nearly in half by year's end, opting instead to keep 8,400 troops there through the end of his presidency in January.
"They face a formidable enemy, with very limited resources and many Afghan troops aren't getting paid on time," said Michael Kugelman, a South Asia specialist at the Woodrow Wilson Center, a Washington think-tank.
Also Read: US for talks between India, Pak militaries to reduce tension
Nandini