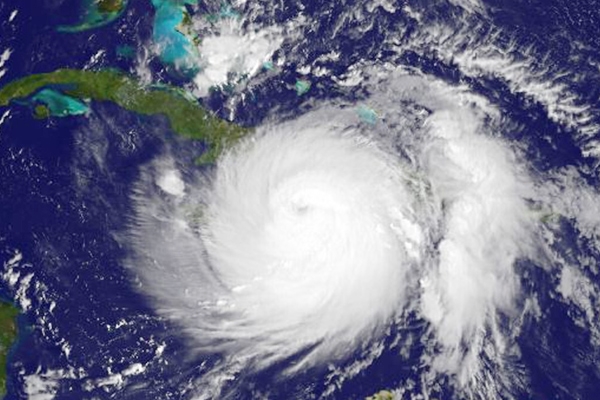 President Barack Obama said, the United States government has teams and supplies positioned to respond to Hurricane Matthew as the storm barrels toward Florida and other southeastern states.
Obama said after a briefing at the Federal Emergency Management Agency, that, "I want to emphasize to the public this is a serious storm."  "It has been building strength on its way to Florida."
Mr. Obama urged Americans to comply with any evacuation orders.
After battering Haiti and Cuba with torrential rains and killing at least 17 people. Hurricane Matthew, the fiercest Caribbean storm in almost a decade, powered toward the Bahamas and Florida's eastern coast.
Earlier, Florida Governor Rick Scott said at a news conference in Tallahassee, that, "Everyone in our state must prepare now for a direct hit." "If Matthew directly impacts Florida, the destruction could be catastrophic and you need to be prepared."
"More than 1,000 homes have been damaged or destroyed by the flood waters and violent winds," said Ernst Ais, the mayor of the town of Cavaillon, near Les Cayes.
The U.N. secretary-general's deputy special representative for Haiti, Mourad Wahba, said much of the population had been displaced by Matthew and at least 10,000 were in shelter.
"Haiti is facing the largest humanitarian event witnessed since the earthquake six years ago," he said.
Also Read: US for talks between India, Pak militaries to reduce tension
Nandini