Nandini Nursing Home Movie Review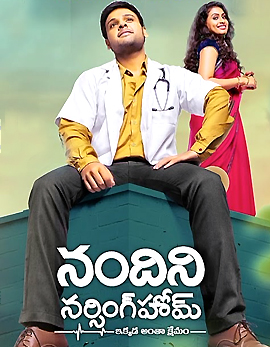 Rating:

Director:

PV Giri

Cast:

Nawin Vijay Krishna, Nithya, Shravya

Banner:

SVC Entertainments PVT ltd

Producer:

Radha Kishore, Bikshamayya

Music:

Achu Rajamani, Shekhar Chandra

Release Dt :

Oct, 21 2016
Story
Nandini Nursing Home is the story of Chandra Sekhar (Nawin Vijay Krishna) who aspires of settling well in life earning money. He works hard and after he lands in Hyderabad he will be knocked by an opportunity as a fake doctor. Things change when some unusual incidents start happening in the hospital spoiling their reputation. The rest of the movie is all about Nandini (Nithya Naresh) and her relationship with Chandu and how things changed after her arrival. Watch Nandini Nursing Home to know about the complete story. 
Analysis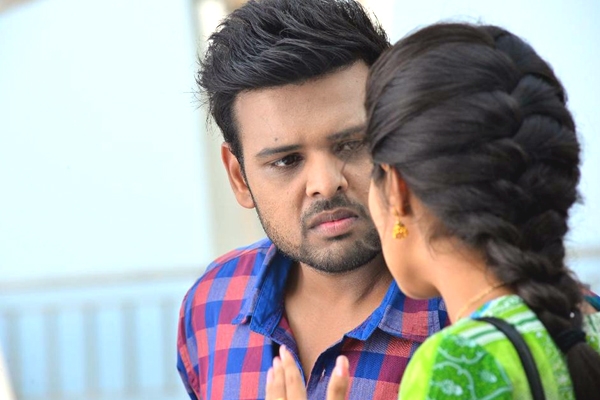 The first half of Nandini Nursing Home has been decent and interesting with loads of entertainment throughout. The best thing with Nandini Nursing Home is the entertainment has been completely indulged in the movie and the songs have been placed well. The interval episodes make the film quite interesting and on the whole the first half has been decent and entertaining.
The second half of Nandini Nursing Home too carries the same pace and entertainment. The suspense has been managed throughout till the last episode and the songs have been placed well. The pre-climax episodes turn interesting and the climax episodes strike a chord on the audience. On the whole, Nandini Nursing Home has an impressive second half.
Performance
Nawin Vijay Krishna sure makes an impressive debut as an actor and he impressed the audience to the core. With not much heavy episodes, he played a safe game with his acting skills throughout the movie. Nithya Naresh has been impressive and she has been extremely beautiful as Nandini. Shravya too did her role with perfection and she has been impressive. Vennela Kishore, Sapthagiri and Shakalaka Shankar impressed the audience big time with their comic timing.
The story of Nandini Nursing Home has been decent and thin enough. The screenplay and the dialogues have been well written that they make the film impressive. The songs have been decent and the background score looked impressive. The cinematography work is the major highlight of the movie and the production values looked lavish and grand enough. The debutant director should be well appreciated for making the audience engaging till the last frame.
Final Word
Nandini Nursing Home has enough loads of entertainment and thrilling elements that will impress the audience.
Stills from this movie