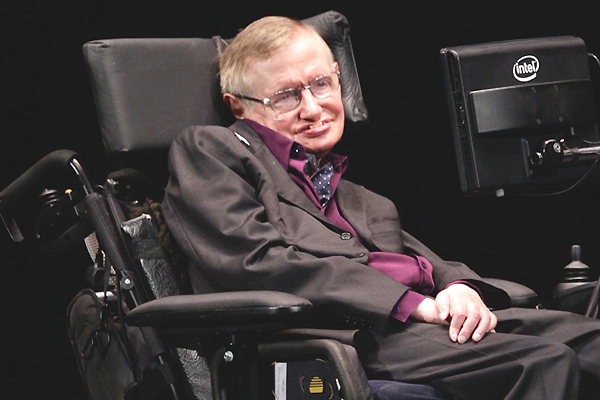 Renowned English theoretical physicist, Stephen Hawking stated that humans must leave Earth in the next century and colonize another planet to ensure the survival of humanity, considering the dangers that lie ahead of us.
Stephen Hawking made his claims as part of a new BBC documentary - Expedition New Earth, which is set to air on BBC Two this summer. Hawkings predicted that the effects of climate change, overdue asteroid strikes, epidemics and population growth has put the planet in an "increasingly precarious" position.
Hawking believes that humans would go extinct with the next hundred years, if humans fail to find a new Earth, which lend the series its name. Hawking has worked alongside Professor Danielle George, who teaches radio frequency engineering at the University of Manchester, and Hawking's student Christophe Galfard, to explore the idea of travelling across the stars.
"Taking in the latest advances in astronomy, biology and rocket technology, they travel the world in search of answers," BBC's website reads. "From the Atacama desert [in Chile] to the wilds of the North Pole, from plasma rockets to human hibernation, they discover a whole world of cutting edge research. The journey shows that Professor Hawking's ambition is not as fantastical as it sounds – that scientific fact is closer to science fiction than we ever thought."
The show made partnership with The Open University. Expedition New Earth is a larger push from the British media network towards science and technology programming, under the banner 'Tomorrow's World', which ran for nearly four decades in the past century.
BBC's director-general, Tony Hall stated: "We have come together behind a simple, and very bold ambition - to equip all of us with the knowledge and understanding we need to make sense of our lives and the future."
"Whether it's the rise of robotics or the demise of antibiotics, travelling to Mars or the arrival of 3D printed food, science is changing the world at an extraordinary pace," he added.
NASA's Cassini Dives through Saturn's Ring
AMandeep