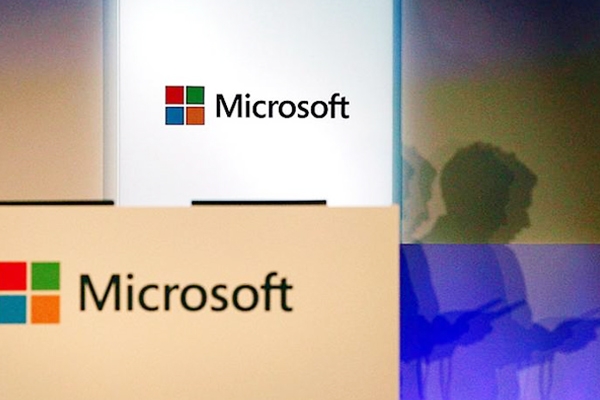 Tech giant Microsoft began its Cybersecurity Engagement Centre (CSEC) in India to introduce modern security threats effectively. Situated in Delhi, the centre in India will bring together Microsoft capabilities to foster deeper cyber security collaborations with public and private sector organisations and build a trusted and secure computing environment, a critical enabler for India's digital transformation.
Bhaskar Pramanik, chairman, Microsoft India said, "The purpose is to secure India in its journey of digital transformation".
He also said that India stands at an exciting threshold today as it has embraced the power of mobile and cloud computing. Pramanik said, "We believe security of critical information is imperative for our corporate customers, just as it is vital to ensure security and privacy of citizen data and transactions. Our first investment towards this was setting up our local data centres in India last year, and the launch of the Cybersecurity Engagement Centre is the second. Our cyber security investments in the country underline our relentless commitment to partnering India in realising its digital vision".
These centres have been aimed at combating cybercrime, such as malware and botnets, that infringes upon networks running across platforms. Microsoft India primarily focused on partner with government to combat cyber crime in India. Madhu Khatri, associate general counsel, Microsoft India said, "We want to collaborate with our customers, our partners and with the government to combat cyber threat in India" .
According to a recent Assocham-PwC joint research, cyber crime cases in the country registered under the IT Act, 2000 surged nearly 300% between 2011 and 2014. The study says that with every passing year, cyber attacks continue to escalate in frequency, severity as well as impact.
This is Microsoft's seventh Cybersecurity Centre in the world and will function as a satellite to the company's main digital crimes unit (DCU) located in Redmond, Washington. The DCU employs mostly lawyers, data analysts and engineers, and forensic analysts.
Besides, the company already rolled out a nationwide campaign, Microsoft Secure, to raise awareness about cyber security among Indian organisations. Under this, the company will drive educational sessions and coaching sessions with enterprises in the country. The campaign has reached out to over 300 enterprises so far.
Also Read: Google Wallpapers App now available to download!
By Prakriti Neogi