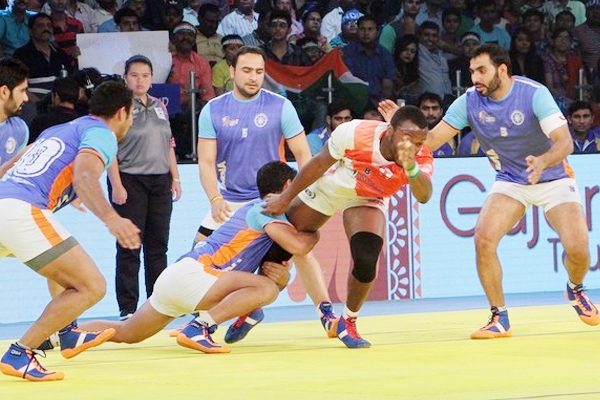 After beating Thailand in semifinals, India is all set to face Iran on Sunday in the Kabaddi World Cup. Anup Kumar and his men had sensed the sky-high expectations and responded splendidly, beating the young Thai outfit 73-20, in what ultimately proved to be a huge mismatch of a contest.
Raiders Ajay Thakur and Pardeep Narwal managed 11 and 14 points respectively. Skipper Anup Kumar, who had been underwhelming in the previous games, too chipped in with five points, all of them coming in the initial phase.
Earlier, India started on the best possible note, winning points on their first five raids. This was good enough to help them soothe early nerves, and with every passing minute, they kept building on the lead.
With ten minutes gone in the first half, they had raced to a 17-3 lead and making a comeback was always going to be difficult for the opponents who had punched way above their weight to even make it to the business end of the competition.
The Thai skipper Khomsan Thongkham, had inspired his young troops all the way into the last four but he found it difficult to implement his strategies and at no point during the match was he allowed to overwhelm the Indian defence. However, he struggled and just managed three points.
Also Read: India-Australia Test series to start on Feb 23 in Pune!
Nandini