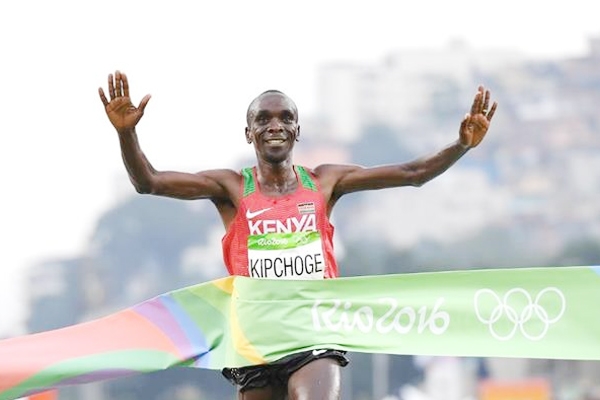 The Rio Games marathon champion Eliud Kipchoge of Kenya is all set to participate in the first race since his memorable triumph at the Olympics when he runs at the Airtel Delhi Half Marathon on November 20.
Kipchoge, who turns 32 on November 5, has won seven successive marathons and is unbeaten over the classic distance in the last three years.
Kipchoge said that, "It's six years down the line since the Commonwealth Games were held in Delhi, where I got the silver medal in 5000m. I have great memories of my last visit to India and now I am ready to come back in a different capacity as a road racer."
"India is one of the world's biggest hubs of technology and business but I am looking forward to visiting the country and once again experiencing competitive sport in India," he added.
Vivek Singh, Jt. MD, Procam International, Promoters of the Event, said that, "We are excited and privileged that the Airtel Delhi Half Marathon will host the Rio Olympic gold medallist Eliud Kipchoge as part of the elite field for the 12th edition of the event."
Also Read: BCCI threatens to call off NZ series, Lodha clarifies on directive to banks!
Nandini