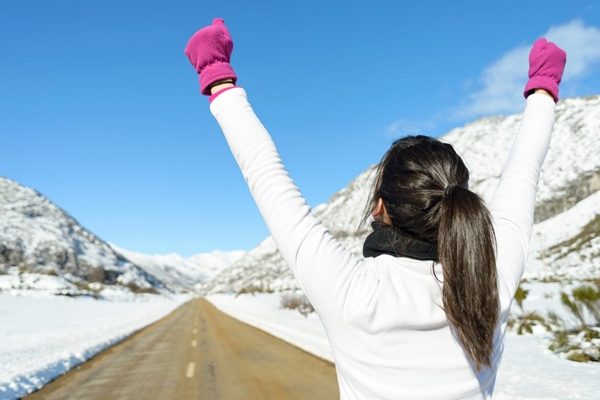 (Image source from: How to workout during winters?})
It is not easy to workout in winters, especially outdoors. You tend to sleep for five more minutes or settle on working out indoors. Even if you step out to workout, the freezing air lands up through nose and gradually settle in other body parts. Instead, check out these tips to sweat it out.
Go for a warm up
Warm up should be irrespective of the temperature. Never ever, compromise on warm up. Temperature negatively affect muscle contraction and so muscle stiffness is routinely experienced during winters. Warm helps your body to open up. A good idea is to opt for warm up indoor and later and prepare the body for outdoor workout.
Have water even if not thirsty
You usually wear layered clothes during winter. This will not allow you to realize the need of water consumption, unlike summers. So, ensure that you kepp your body hydrated to avoid low body temperatures. Keep consuming water, even if you are thirsty.
Pick right clothes
It is better to avoid cotton cloths as sweat does not evaporate quickly off it. It is good to opt for mixed fabrics like cotton-polyester pulls sweat. These fabrics enhance evaporation and make you feel dry and comfortable. To avoid any sort of illness or contraction after work out, opt for a change. Having a cup of green tea would help you if you feel unwell or have a parched throat.
Note: Cold air harms your throat and even lungs. As lungs function as filters, they may get shrink leading to pain, shortness of breath and cough. If it is persisting visit a doctor.
-Sumana