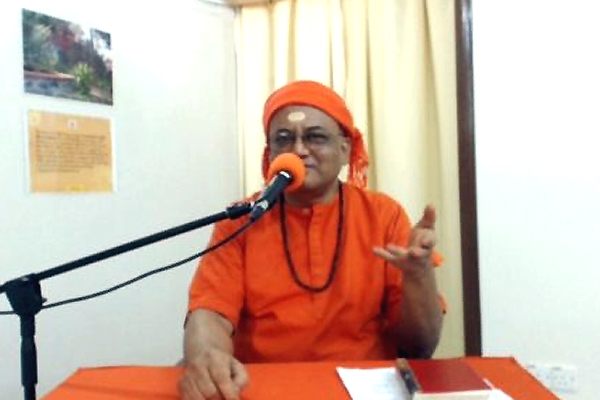 Here is the golden opportunity to take the spiritual guidance of Swami Nirviseshananda Tirtha in Washington DC. Don't miss! The Center for Inner Resources Development, North America (CIRD-NA) is organizing an event 'Enlightened Living 2016' by Swami Nirviseshananda Tirtha.
The event is scheduled to be held on  Friday, 20 May 2016 at the Rajdhani Mandir 4525 Pleasant Valley Rd Chantilly, DC. It will begin at  6:00 Pm and will be continued till 8:00 Pm.
The organizers are heartily inviting you and your family to Enlightened Living 2016. Admission is free and program will be followed by dinner. You can register online for the event at www.cirdna.org/EL2016.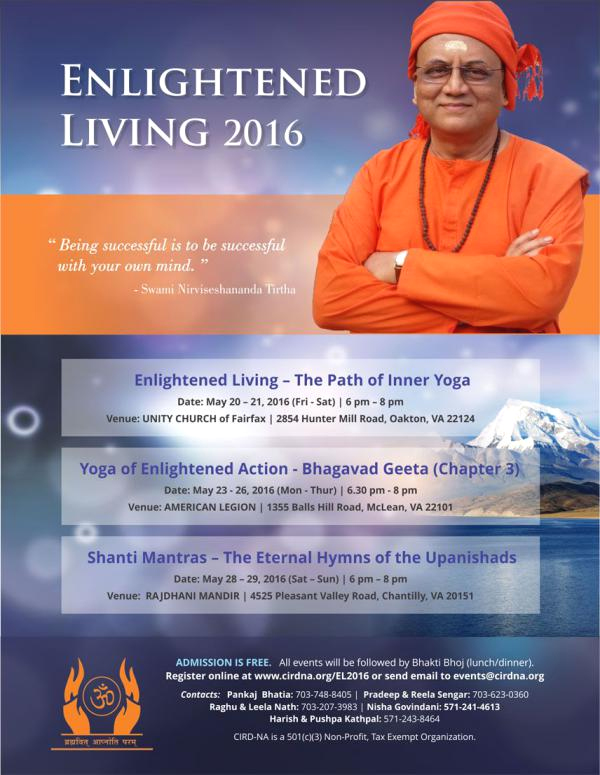 Event Details:
Name: Enlightened Living 2016
Organized by: Center for Inner Resources Development - North America
Venue: Rajdhani Mandir 4525 Pleasant Valley Rd Chantilly, DC
Date & Time : Friday, 20 May 2016, 6:00 Pm
Phone: (703) 207-3983
- Nandini