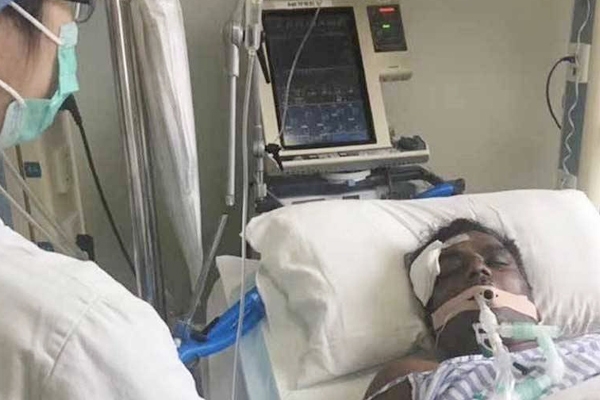 The people of Indian community in China have rushed to help a 35-year-old Indian man, who was found by the police, in an unconscious state on a road in Wuxi city.
Clueless about his identity, the members if 'Indians in China' first took him in a hospital. Currently, the man is in the ICU of the hospital.
The man was later identified as Dhavuth Hussain, according to his passport details Hussain is from Salem in Tamil Nadu and his visa expires in August this year.
The Indian Embassy in Beijing and the Consulate of General in Shanghai were also alerted about him.
The Indian community took the responsibility of Hussain and made enquiries. They found that he worked in a hotel.
'Indians in China' in a tweet reply said that the consulate officials in Shanghai visited Hussain in the hospital.
"Hussain's family has been located. One of his friend's is present in the hospital with him," a representative of 'Indians in China' community said.
The Indian consulate will send another official to the hospital soon to investigate in the case.
The community said that Hussain is still unconscious.
'Indians in China describe itself as a community that helps Indians visiting China or living in China.
Indian-origin priest stabbed in Melbourne Church
AMandeep