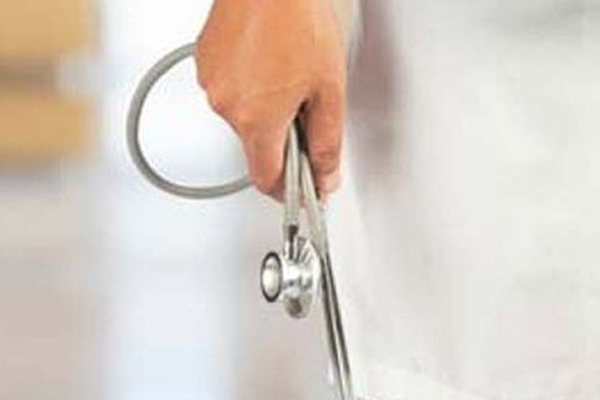 An Indian-origin dentist in America is among the five other physicians who have been fined to pay $250,000 for not rendering paediatric dental services and making wrong claims in a government funded program to help poor children
Akhil Reddy and the other four physicians Christopher Steven Villanueva, Trung Minh Tang, Mauricio Dardano, Gabriel Shahwan have agreed to pay $250,000 each to resolve the governments' claims against them individually, as a part of the agreement.
The American Justice Department said that all the five physicians are owners or part owners of MB2 and the dental practices were included in this settlement, and practice dentistry in Texas. Frank Villanueva, MB2's head of marketing, also will pay a sum of $100,000 to resolve his alleged personal liability.
Attorney Parker said that the settlement demonstrates their unwavering commitment to protect the Medicaid program and the patients, it serves from unscrupulous providers."
Parker also stated that "Providers who waste taxpayer's money by billing for services that they did not provide, or were improper, will be held accountable."
As the part of this settlement, MB2 has now entered into a five-year Corporate Integrity Agreement with the Department of Health and Human Services Office of Inspector General.
This settlement will resolve all the allegations that were charged between January 2009 to December 2014, MB2 and affiliated dental practices submitted claims to the Texas Medicaid Fee for Service Program for single-surface fillings in children which were not provided.
The states and the federal government jointly fund the Medicaid. The Texas state paid for part of the Medicaid claims at issue and the state will receive approximately half of the settlement amount.
This settlement illustrates the government's emphasis on combating health care fraud and marks another achievement for the Health Care Fraud Prevention and Enforcement Action Team (HEAT) initiative, which was announced in May 2009 by the Attorney General and the Secretary of Health and Human Services, the Justice Department said.
The partnership between the two departments has focused efforts to reduce and prevent Medicare and Medicaid financial fraud through enhanced cooperation. One of the most powerful tools in this effort is the False Claims Act, it said.
Since January 2009, the American Justice Department has recovered a total of $31.8 billion through the False Claims Act cases, with more than $19.3 billion of that amount were recovered in  the cases which involved fraud against federal health care programs.
Obama Chose four Indian Americans for the Highest Honour
AMandeep