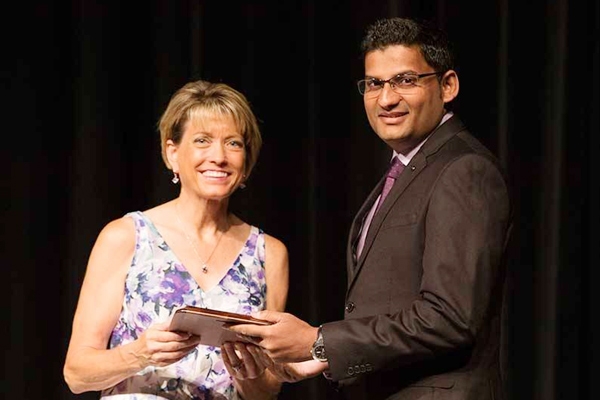 An Indian scientist with the Department of Packaging has been awarded the prestigious International Association of Food Protection (IAFP) Young scientist scholarship award in the United States.
Kirtiraj Kundlik Gaikwad has been awarded for his research work on "development of novel oxygen absorbing package in the field of active packaging for oxygen sensitive food products".
This award worth $2000 and award plaque was presented in the annual meeting of IAFP held in St Louise, USA by the IAFP Foundation, USA. Its purpose was to encourage young outstanding food safety scientist from all over the world.
Kirtiraj developed novel oxygen scavenging package from the natural source. The feature of this package is it can extend the shelf life of food also it is suitable for microwave, liquid food packaging like juices, and metal detector friendly at processing line.
The International Association for Food Protection recognizes young researchers from around the world that are the future leaders in the field of food safety. The IAFP Foundation has been dedicated to enhancing the career potential of exceptional researchers through the annual IAFP Scholarship Program, which provides full funding for attendance at the Association's renowned annual meeting.
Kirtiraj received his BTech (Food Science) from Dr PD Agriculture University, India in 2009, MTech (Food safety & standards) from Allahabad Agriculture University, India in 2011 and MS (Packaging) from Michigan State University, USA in 2013. He has authored and co-authored 15 research papers in reputed international journals.
Also Read: Indian-origin lawyer appointed Shadow Attorney General in UK!
Nandini