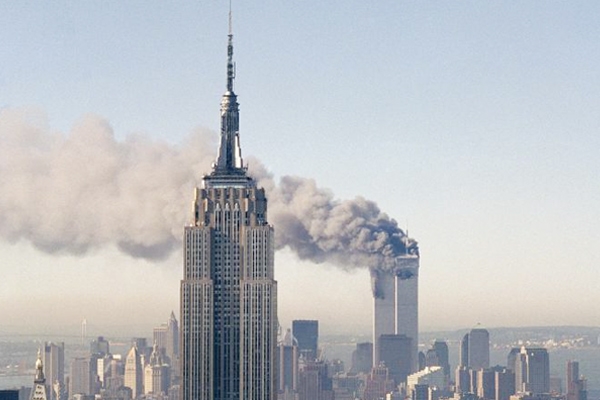 A dress featuring the 9/11 attacks as its design theme was destroyed by an Indian-origin shopkeeper in London after passers-by posted pictures of its offensive pattern on social media.
Jaspir Bhatti said said that, "There is no way I would sell that, I'm so horrified. I couldn't even give this to charity. I'm absolutely shocked, it's just the wrong thing to do it's terrifying." He handed over the dress to 'The Sun' newspaper to be destroyed.
Bhatti, a stall holder at Chrisp Street market in Poplar area of east London, was alerted to the offensive design of the Twin Towers on fire on the 5-pound dress after passers-by posted pictures of it on Facebook.
The newspaper contacted the wholesaler that Bhatti believed he had bought the dress from but was told it was not their product.
According to the he newspaper, a clothing label on the dress indicated it had been made in India and is likely to have been imported into the UK from the country.
Nearly 3,000 people were killed on September 11, 2001 when planes hijacked by terrorists crashed into the World Trade Centre (WTC) in New York.
Also Read: India urges IITian diaspora to make Startup India a success!
Nandini