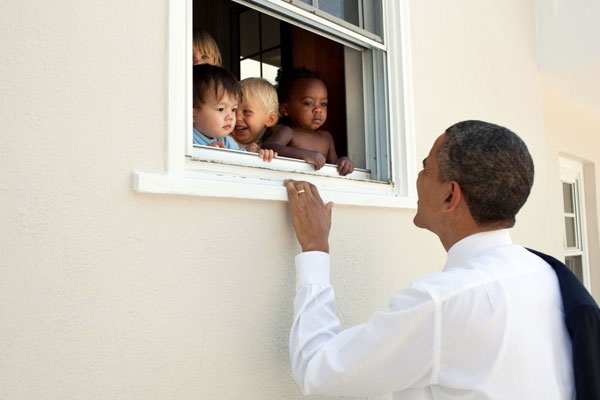 Twitter is a social media platform, where we could express our views through tweets. Barack-Obama's response on violence in Charlottesville, has become the most liked tweet in Twitter's history on 15th Aug, according to representatives of the social media platform.

This Tweet from the former president has again shown his empathy towards national issues.

The former president tweet, sent out on Saturday, paired out with a quote from Nelson Mandela's autobiography "Long Walk to Freedom" with a picture of Mr. Obama smiling up at a group of young children.

This picture of former president was clicked by white house photographer at the time, Pete Souza, on June 9,2011, at a day care facility in Bethesda, Md.

This tweet broke the record at 10.07 Tuesday evening, surpassing a tweet of Ariana Grande in this year reacting about terrorist attack at  her concert in Manchester,England.

Obama's tweet has broke the record, on same day Trump has blamed "both sides" in an impromptu Q&A session in Charlottesville. His remarks have shocked many.

Obama's tweet at a time like this has made his supporters very grateful. His emotional responses at moments of national tragedy like his tearful speech when he recalled the killing of children in Newton, Conn., and him singing "Amazing Grace" while paying a tribute to the reverend of a church in Charleston, S.C., who was one of nine Parishioners killed by white gunman motivated by racist hatred.

The Former President's tweet is also the Fifth most re tweeted post ever( Still Climbing) is one of the 3 three tweets from 2017 in the list.
"No one is born hating another person because of the color of his skin or his background or his religion..." pic.twitter.com/InZ58zkoAm

— Barack Obama (@BarackObama) August 13, 2017
By A.s