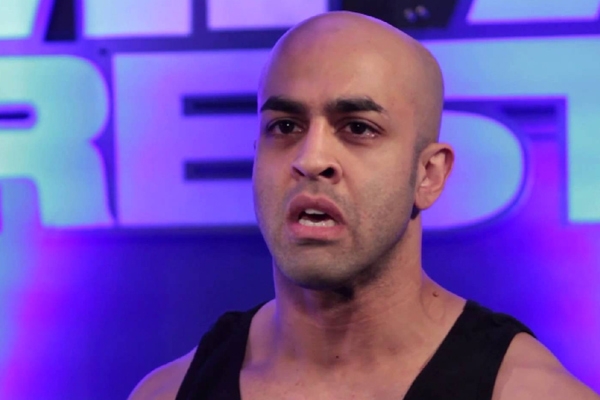 An Indian-origin professional wrestler in the United States rejected an offer from the world's largest wrestling company 'WWE'.
The 35-year-old wrestler Retesh Bhalla, who is better known by his ring name, Sonjay Dutt, which is modeled after the famous Bollywood actor Sanjay Dutt.
He currently competes for Global Force Wrestling, where he is a former GFW NEX*GEN Champion.
The professional wrestler whose parents migrated to the United States from India, got an offer from the WWE, but he signed on to work full-time with Impact Wrestling as a producer and part of Jedd Jarrett's inner circle, according to PWInsider.
Dutt graduated from the KYDA Wrestling training school in northern Virginia. He later worked for KYDA Pro wrestling for the first two years of his professional year. Recently, he worked at the WWE Performance Center as a Guest Coach and also worked as a Producer for which he was offered a full-time job with WWE, but accepting the job would have required him to shift his family to Florida, which would have led his wife to give up her job and he did not want his daughters to move or force her wife to give up the job. Dutt also had an offer from ROH to sign with them as a wrestler.
In 2003 Dutt got his first break as a wrestler in Major League Wrestling, where he debuted the dragon Rana on Jimmy Yangat, later he went on to win an international tournament, hosted by MLW in September 2013 to win the company's Junior Heavyweight Championship, by beating Tony Mamaluke, Eddie Colon and Christopher Daniels.
Dutt pinned Jack Evans to retain the Junior Heavyweight Title at MLW Reloaded, in early 2003.
Taj express: The Bollywood Musical Revue in Arizona
AMandeep