Woman With Rare Sleep Order Misses Annual Exam After Sleeping With 3 Weeks Straight
March 26, 2019 09:45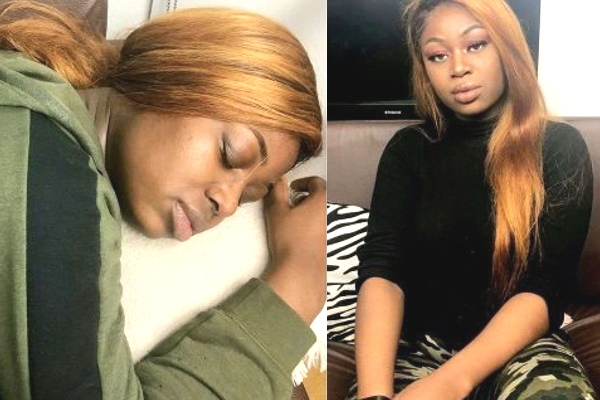 (Image source from: Fox News)
A 21-year-old university student from Leicester, United Kingdom revealed that she recently missed her annual exams after sleeping for 3 weeks straight.
According to reports, Rhoda Rodriquez-Diaz is suffering from a rare disorder 'Kleine Levin syndrome' which causes a person to sleep for up to 22 hours a day.
Kleine Levin syndrome is a one-in-a-million disorder characterized by recurrent episodes of excessive sleep (hypersomnia) along with cognitive and behavioral changes. people who suffer from it remain in dream-like trance state even while eating and going to the toilet.
Rhoda's worst sleeping episode lasted up to three weeks which caused her to fail her second-year university exam, reported Mail Online.
"It's really annoying when people call me lazy. I do struggle with the effects of it but it's part of me and not who I am. It's frustrating because I can't help it,", Rhoda told the Mail Online.
Although Rhoda was diagnosed with hyper insomnia when she was a child, it was only in September 2018 that doctors discovered the 21-year-old was suffering from Kleine-Levin Syndrome, also called 'sleeping beauty syndrome'
"I feel a huge setback when it does happen. I miss out on so much. It's hard to explain to people where I have been because it's so rare and a lot of people struggle to understand," said Rhoda.
Rhoda said she could sleep for weeks at a time even when she was four years old. At that time, her doctors were unable to find what was causing the sleep disorder.
However, the sleeping episodes increased drastically when she turned 15.
"I found myself mentally tired all of the time - I got worked up and my behavior changed drastically - it was only after I woke up after a few days I would feel normal again," said Rhoda.
Recently, a doctor at St Thomas' Hospital diagnosed her condition correctly.But the problem still persists.
By Sowmya Sangam