Arun Ramamurthy Trio Live Concert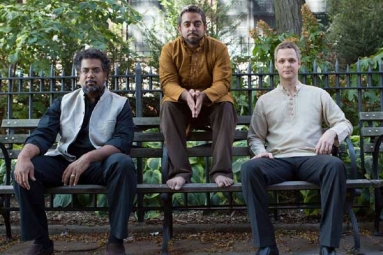 About this Event
Millennium Stage at Kennedy Center & District of Raga present
Arun Ramamurthy Trio
FREE concert / open to ALL ages
6:00pm

Arun Ramamurthy (violin)
Perry Wortman (upright bass)
Sameer Gupta (drumset)

Arun Ramamurthy Trio (ART) brings a fresh approach to age-old South Indian classical music. The Carnatic canon is reimagined in this seamless integration of styles as the group expands on traditional and original repertoire in explosive, improvisational flights of fancy. Arun's compositional work pays homage to Carnatic rhythmic structures and rich tonalities while expanding the music with a modern jazz backbeat. The trio's collaborative, vibrant sound is driven by the propulsive rhythm section of drummer Sameer Gupta & and bassist Perry Wortman.
EVENT TITLE & ADDRESS
STARTS FROM
Karma DC,
2221 Adams Place Northeast,
Washington, DC 20018

Sixth & I,
600 I St NW District of Columbia,
Washington, DC 20001

L8,
727 15th Street Northwest,
Washington, DC 20005

Howard Theatre,
620 T St NW D.C.,
Washington, DC 20001