Bollywood Magic and India Day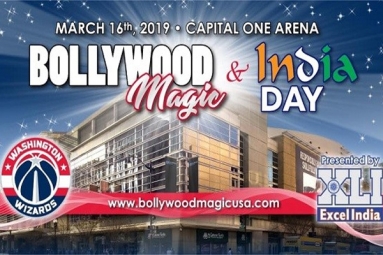 About this Event
Back for a third year...Don't miss Bollywood Magic and India Day with the Washington Wizards on Saturday, March 16!!!

Join the Excel India team to bring you the nation's only Dance Competition to an NBA Court and the largest dance platform!!!

Dance teams will be released soon so be ready to enjoy a full day of entertainment from the National Bollywood Magic Dance Competition in the afternoon to watching our Indian Culture and Heritage throughout the Washington Wizards Game in the evening from the Wizards Dancers performance to in-game elements!!!
EVENT TITLE & ADDRESS
STARTS FROM