Rangoon Movie Review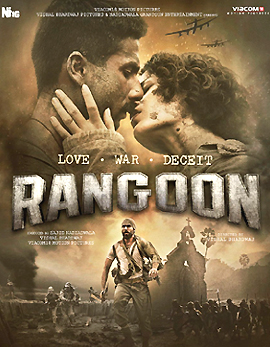 Rating:

Director:

Vishal Bhardwaj

Cast:

Saif Ali Khan, Shahid Kapoor, Kangana Ranaut

Banner:

Nadiadwala Grandson Entertainment, VB Pictures, Viacom 18 Motion Pictures

Producer:

Sajid Nadiadwala, Vishal Bhardwaj, Viacom 18 Motion Pictures

Music:

Vishal Bhardwaj

Release Dt :

Feb, 24 2017
Story
Rusi Bilmoria (Saif Ali Khan) is an ex-film star, who turns as a producer after an on-set fire incident, finds out that the love of his life Julia (Kangana Ranaut), who is also a top film star, has cheated on him with a soldier, Jamadar Nawab Malik (Shahid Kapoor). The movie revolves around these three characters, about their love passion and emotions.
Analysis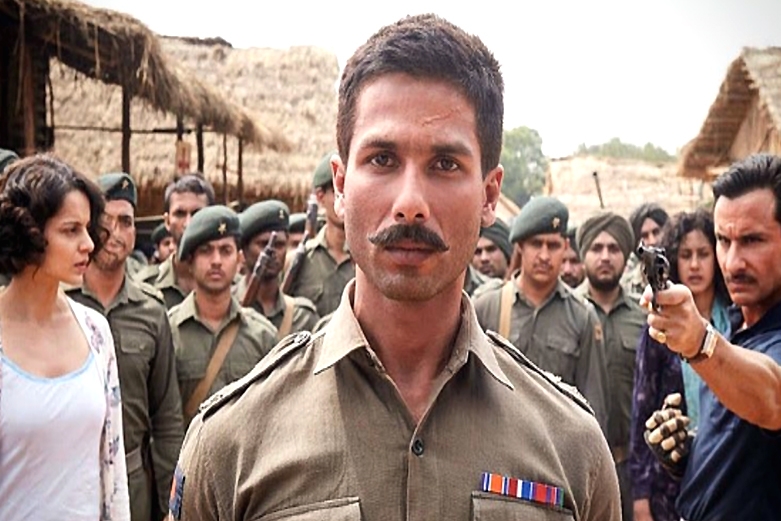 The plot is predictable, but the narration of the characters who lead the show has been characterized outstandingly. The movie has decent songs and the lead actors put a strong impact on the audience.
The second half of the movie is a bit slow and is dragged to episodes that may disturb the audience. The background of the World War ll is extremely convincing. The pre-climax scene puts the audience upon their seats.
Performance
If you thought that Saif Ali Khan's finest moments of acting were from Omkara, where he looks and keeps looking at Ajay Devgan is disbelief when Devgan makes Vivek Oberoi his political successor; you need to watch the scene from Rangoon when Rusi Bilmoria turns his head steadily towards his woman and looks at her with red eyes filled with grief, shock and the rage of a thousand suns.
But, Shahid steals the show with his brilliant performance as the man on mission rugged with confidence. While Kangana has been shameless, brave and fearless throughout the movie, no other actress could have done what Kangana has delivered through her outstanding performance.
Saif Ali Khan's rage and the chemistry between a loyal soldier of British Indian Army and '40 queen of Indian cinemas is worth the price of the ticket.
Final Word
Till date Rangoon is one of the finest works delivered by Vishal Bharadwaj. An intense love tale laced with the background of World War II.

AMandeep
Stills from this movie
Videos & Trailers